Related Fluid Power uses the unique design & simulation solution, Automation Studio™ that allows us to optimise system implementation, deployment, and maintenance.
Reducing Costs
Automation Studio™ offers a unique combination of advanced engineering capabilities, dynamic and realistic simulation, comprehensive animation features and flexible documentation functionalities in one common environment. This helps us to improve quality, speeding up workflow and boost productivity while simultaneously reducing costs and enhancing all aspects of project communication.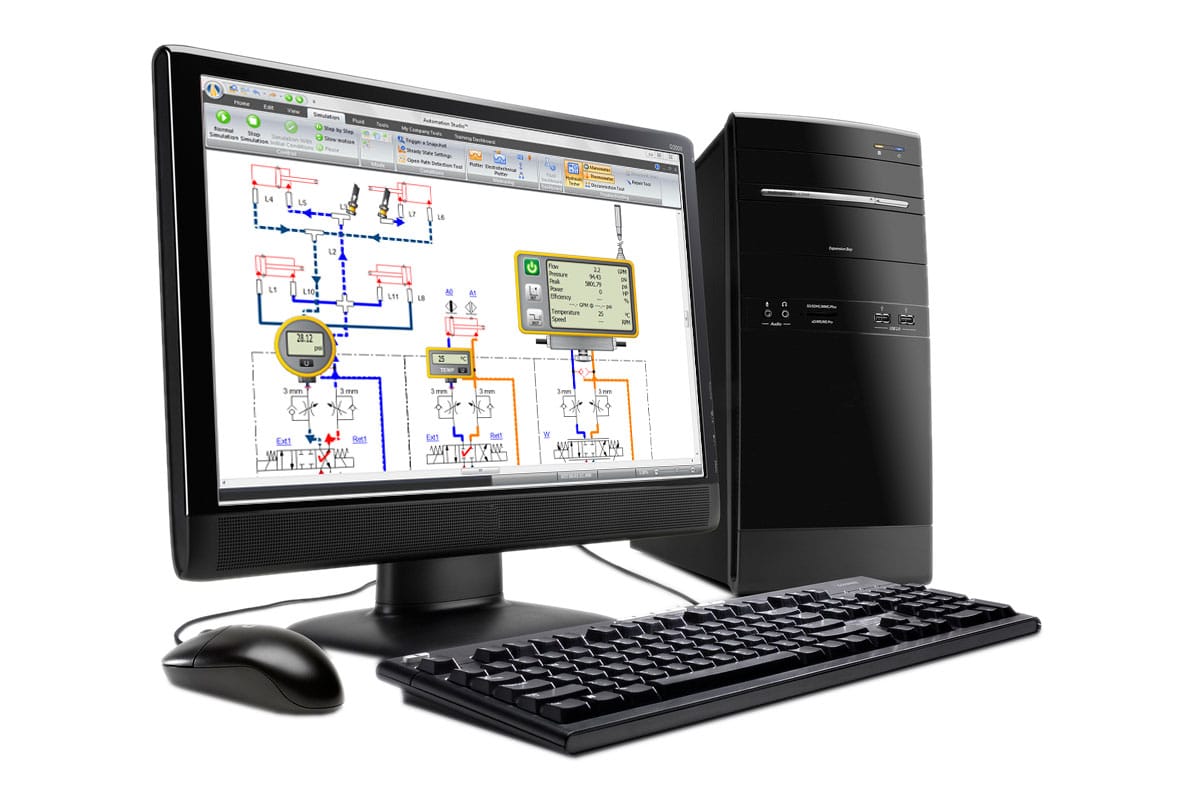 Fault Finding
During simulation, components become animated and lines are color-coded according to their states. We can also monitor variables such as pressure, flow, displacement, current and voltage at any point in a circuit allowing us to find potential design flaws. This helps validating systems, saving time in prototyping phase, and finding any faults at an early stage in equipment design.
The result: increased productivity and reduced product time-to-market.