Related Fluid Power Ltd
We are a company with clear objectives; we are committed to our customers, we continually invest in our company and our people and we provide OEMs with high quality, cost effective hydraulic products which are designed and manufactured to their specific needs.

Service
We deliver high quality, standard or custom designed, cost effective hydraulic manifold controls and power packs. To ensure this level of service we are constantly reviewing and improving our Quality and Management System for effectiveness.
A Customer Focused Company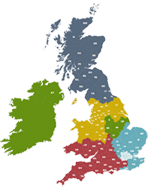 Our technical sales engineers cover mainland UK and Ireland, forming strong working relationships with our customers, to ensure that from the early stages of sales and design through to production and test, the finished products satisfy all our customers' needs and requirements.