Hillhead 2018
Related Fluid Power will once again be returning to exhibit at Hillhead, the international Quarrying and Recycling show near Buxton, England.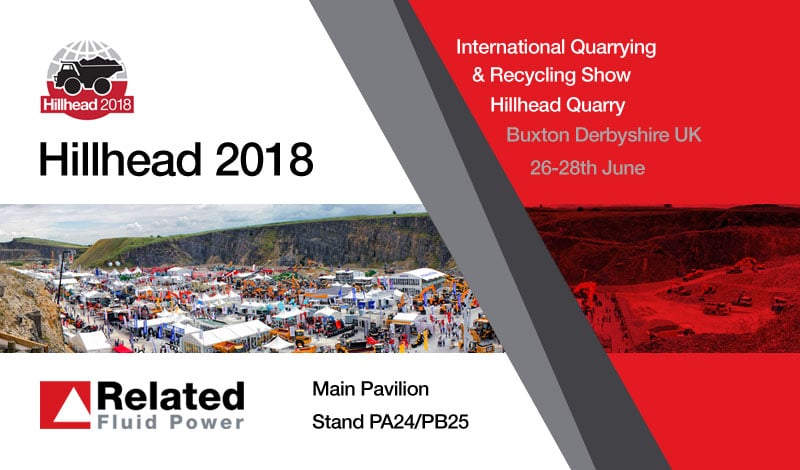 The three-day show provides a unique opportunity to see the latest construction equipment in the UK in a live quarry environment and is the biggest exhibition of its kind in the world.
As leading manufacturers of hydraulic manifold controls and power unit systems for the quarrying, mining and recycling sectors, we will be showcasing some typical examples of our products designed to withstand the harsh conditions associated with the industry.
Building on our success at previous Hillhead exhibitions, we are looking forward to Hillhead 2018 and the opportunity to meet new and existing clients and demonstrate how we can help their business.
You can find us in the main pavilion; stand PA24/PB25 (map). We look forward to seeing you there!
For more information please visit www.hillhead.com