CETOP 3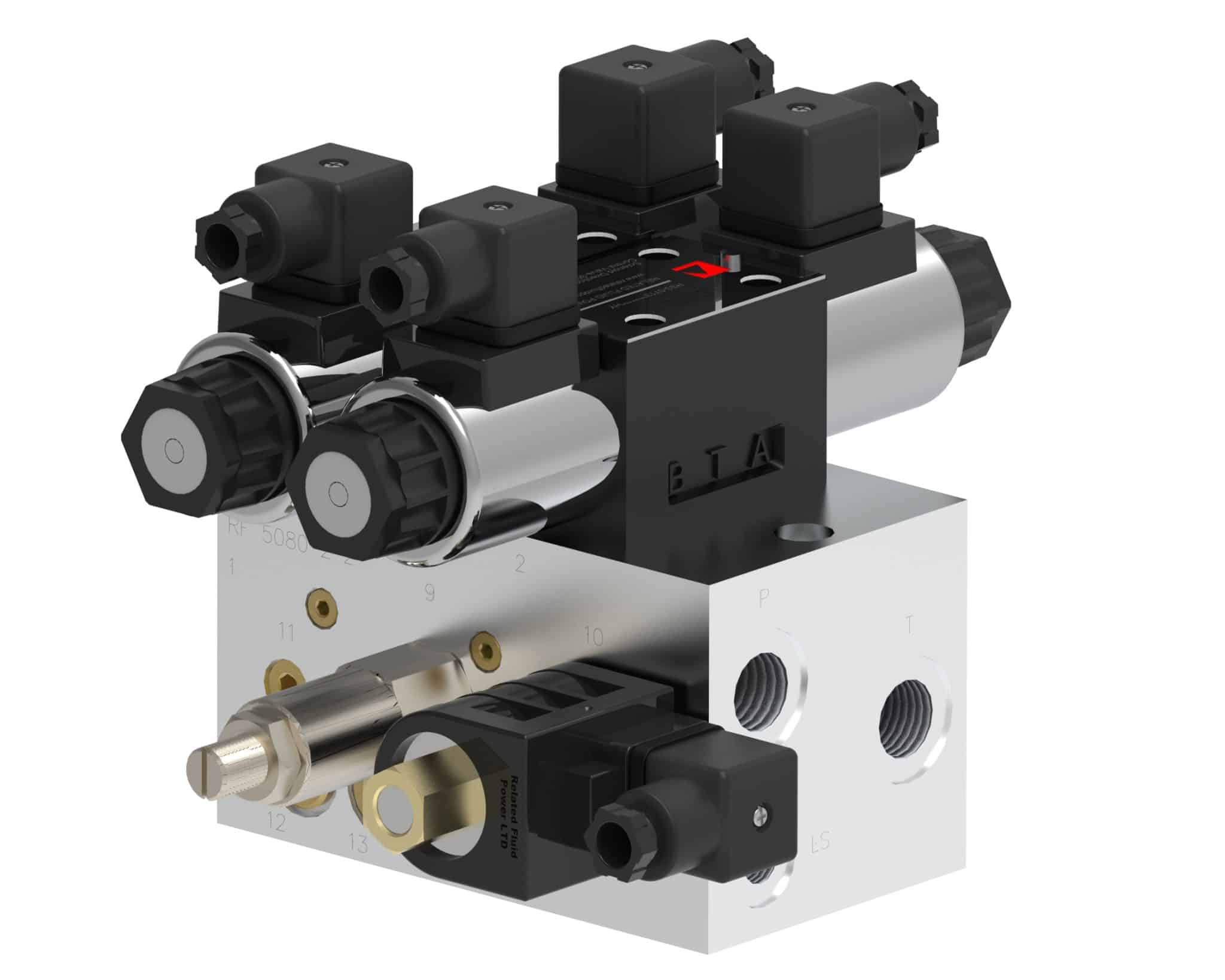 A multi station valve control assembly is suitable for use in systems where a load sense pump is in use. The layout is based on conventional parallel multi station controls but with an emphasis on low pressure drop for internal galleries. Load sense setup is an ultra low leakage check valve system.
These manifolds can be configured depending on the amount of control stations required as well as port size, provision is also made for optional safety relief and unloader protection. Cetop directional and modular valves are specified separately.
Please contact Related Fluid Power for more information.