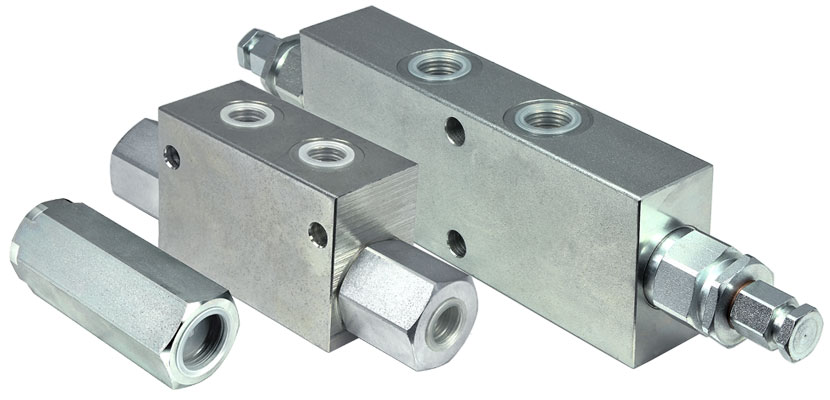 Our broad spectrum of inline valves can cover a wide range of pressures up to 350 bar and are available with flow capabilities up to and excess of 500 lpm. Depending on valve type the main valve housing could be aluminium or steel. Port sizes range from ¼" BSP to 1.1/2" BSP with special porting available on request. Typical valves types include:
• Solenoid operated directional controls
• Mechanical operated directional control valves
• Pressure control valves
• Flow control valves
• Overcentre / load control valves
• Proportional control valves
• Logic control valves
Please contact Related Fluid Power for more information.