New Manual Override for Cetop 5 Valves
New manual override option for the RS5 series of Cetop 5 solenoid operated directional controls valves.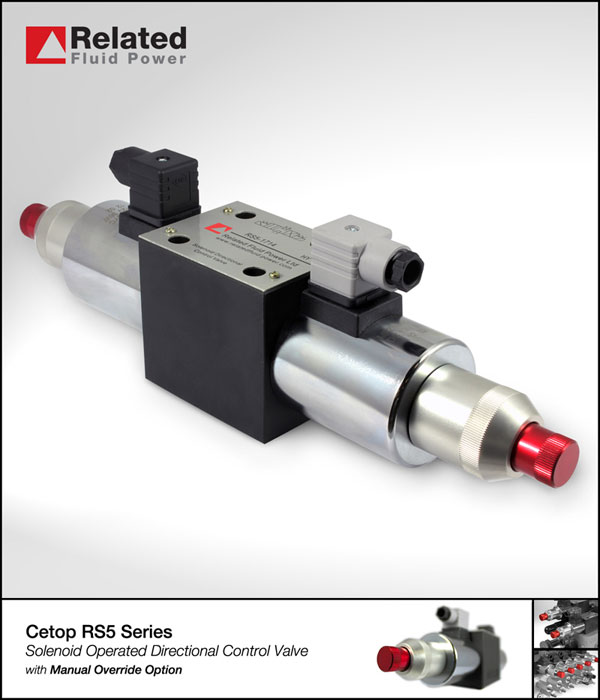 Used where there is a need to have a screw type detented override e.g. to accommodate easy commissioning, power failure or breakdown situations.

Robust anodised construction for corrosion resistance, with a fine series screw thread.

Red coloured override screws for easy identification.

Can be retrofitted to RS5 valves in place of standard coil nuts.

Complements our existing RS3 series manual override.